Swipe to the left
30 October 2019
1165 Views
Chenille is widely used for interior decoration, as it has a very attractive appearance, with a variety of patterns and color shades, and looks aesthetically pleasant. We offer chenille of Italian production, which is not only beautiful, but also a very high-quality material for furniture upholstery and room design.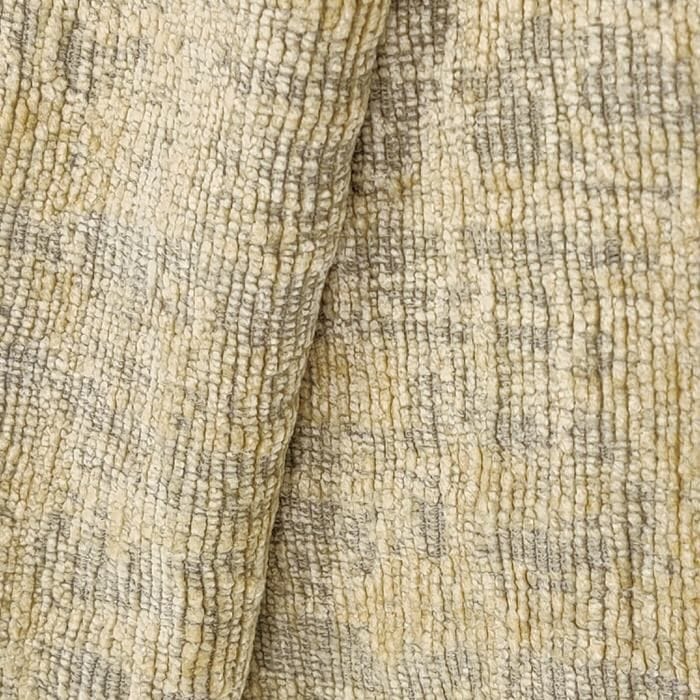 Fabric properties
Chenille is manufactured by the following method: a smooth thread is interwoven with fluffy fibers and then it is twisted, forming a dense and fleecy thread. In the past this process was done manually, so the fabric was very expensive. Today it is massively produced: the threads are interwoven by gluing or blowing hot air.
The material can be colored either with threads or using finished form. The fabric becomes durable, since the threads are combined. Both natural and synthetic threads are used. In addition, a special treatment is performed – an impregnation, in order to prevent the growth of fungus and mold. As a result, you have a fabric that is no worse than velour to use for decoration. It is highly purchased by our customers.
Chenille products don't change in dimensions after contact with water. The fabric is quite elastic, so it won't wrinkle or stretch after use. The fabric dyes very well, so chenille is presented in a wide variety of colors. That's why designers are very fond of it. The furniture, covered with chenille, looks elegant and noble, and the combination of threads of different textures provides a shimmering effect.
Depending on thread types and in quantity, there are types of chenille:
• Natural, with more than 60% of cotton. Eco-friendly, pleasant to touch, but characterized non- durable.
• Synthetic, in which polyester and acrylic is more than 60%.
• Artificial, which is completely made from synthetic threads, the most durable and resistant.
Chenille is most often used in furniture production: sofas, armchairs, and chairs upholstered by chenille do not fade for a long time. Designers make panels for wall decoration, textile wallpapers and decorative draperies from this fabric. Curtains are produced from less dense material, especially curtains for bedroom, since the material does not transmit light.
Advantages and disadvantages
The main advantage of chenille is its high aesthetic properties, the ability to embellish any interior, due to the variety of textures, drawings and colors. It is as attractive as velour, but at the same time it is more affordable. It has a velvety structure and thereby resembles velveteen. Chenille fabric is elastic, perfectly absorbing light and noise, doesn't lose its original appearance after cleaning.
Perhaps the only drawback is that the threads are unstable and are easily pulled out of the canvas. Chenille fabric should be protected from accidental scratches, so in houses with cats and dogs, it is unlikely to last for a long time.
Fabric Care
The main condition for Chenille long service is to avoid scratches that appear from the claws of animals or sharp objects. It can be washed, but if it has a glued basis, it can cause stains. In this case, it is better to choose dry cleaning. Small stains can be removed with ammonia, and large ones are recommended to be removed with wet sponge and soap. Then gently remove the remained spots with vacuum cleaner or brush.
We invite you to our online shop to select and buy chenille and other furniture fabrics of Italian production. They comply with the EU standards, which means that they are manufactured according to all requirements and are completely safe, bringing traditional Italian style and elegance.